Riga Hockey Cup Development Series, By OverSpeed
Camp, August 15th - 18th
Riga, Latvia, Volvo arena
Ages: 9 - 16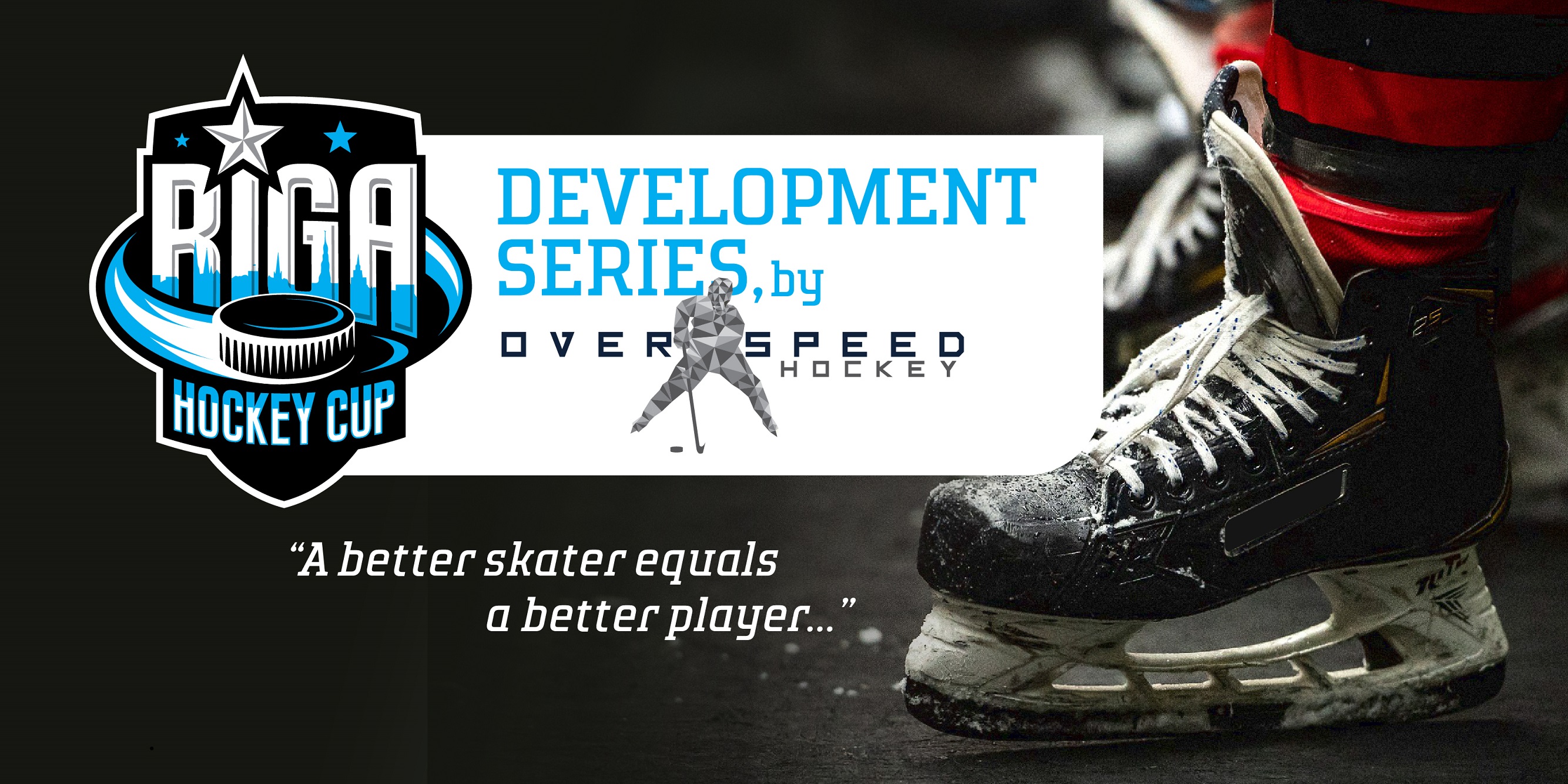 The Riga Hockey Cup Development Series, By OverSpeed is a complete development program aimed at the growth of the game in several ways, targeting players, coaches, parents, and organizations.
Our philosophy is to develop all aspects of the game and to bring together international & North American professional coaches, many with NHL and international coaching, player and managerial experience.
From a players' standpoint this is a "work camp" not a "play camp". Our focus is on advanced skating techniques to prepare young players for today's game, with an eye on where the game is heading. We will also incorporate skill development around our trademark skating program to help the players develop a complete player package. Our focus in this camp will be on the individual rather than a team concept. We will however show players how their improved skating and skills can be used within the team game.
"If you can skate today, you can play the game."
Our Dynamic Hockey Fitness program is designed for speed, agility and overall fitness objectives, which are key to today's elite players. This program pairs with the on-ice lessons of the day and will give players a great base of activities that they can incorporate into their own personal training.
"Talent only takes you so far. Train hard, train smart."
Hockey IQ, led by camp Head Coach, Matt Bertani (a long time New York Islanders coach). Matt is an expert in the use of video as a teaching tool for young players and pros alike. He will utilize the same teaching methods he used with players such as John Tavares, Anders Lee, Brock Nelson and many others.
"If you can't think the game, no one wants to play with you."
Our Goaltending Development Program is led by IIHF Hall of Fame member, long time NHL'er and Latvian Olympic goaltender Artūrs Irbe. Long acknowledged as one of the smartest, hardest working and most competitive players in the world at the goaltending position, Arturs will work with a small number of goaltenders daily. The focus will be on building the foundation of goaltending and training, both physically and mentally to help the players advance and grow.
"Can't win without a great goaltender the players and staff have belief in."