BALANCE BOARD
In addition to main prizes from TRUE for the best players of True Riga Hockey Cup participants will receive a special prize in #RHCBestBalance nomination - a balance bord with a special RHC design from BalansaDelis!
This BALANCE BOARD will become a great training partner!
The use of the Balance Board is very wide – starting with kids' parties and even up to serious training in sports and rehabilitation in physiotherapy. This ensures the development of balance, posture and coordination. Board is particularly useful for athletes whose balance of professional performance is crucial – hockey, surfing, snowboarding etc. Exercises also help strengthen different muscle groups. Board is easy to use indoors, so you can practice at home. BalansaDēlis is 100% handmade and 100% made with love.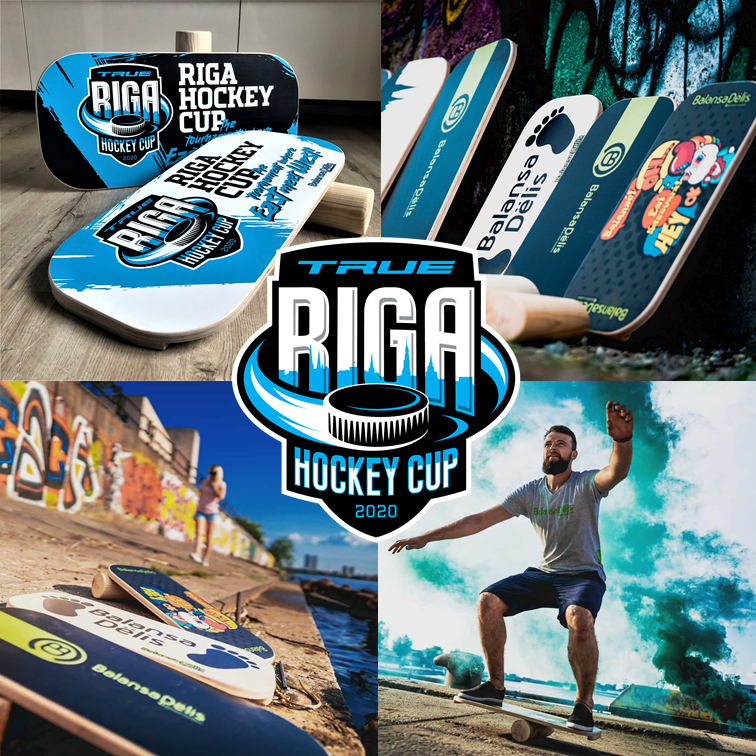 More info: www.balansadelis.lv
WANT THIS FOR YOURSELF?
See you at the tournament!